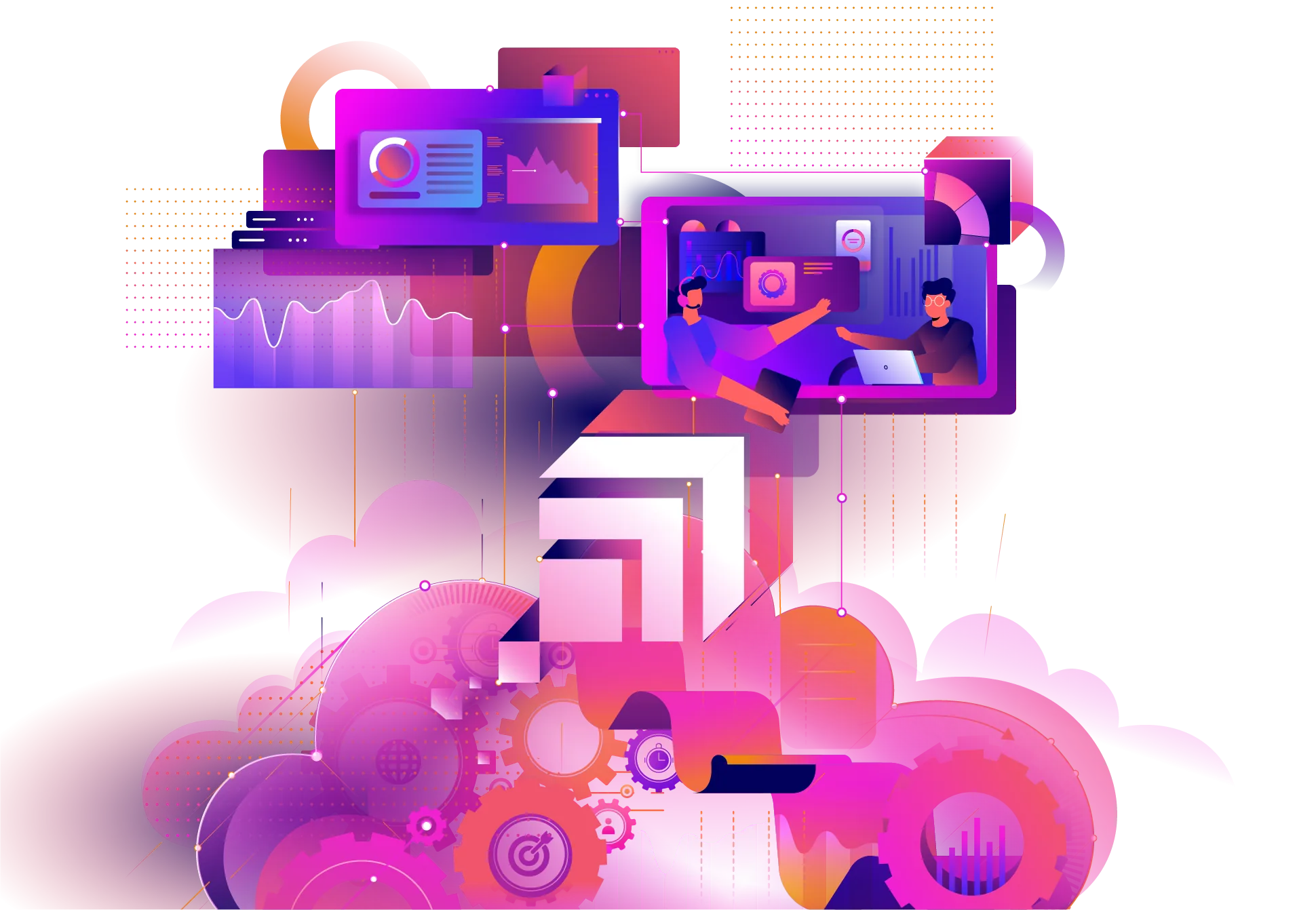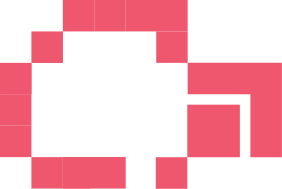 Cloud Solutions that enable your Cloud Transformation efforts
Cloud Integration Solutions
Leverage our innovations and investments as your Cloud Squadron.
Conquer the chronic challenges of security, cost, uninterrupted uptime, and low network latency.
Migration plans exceeding time and budget?
Integration with legacy systems causing slowdowns?
Cloud budget going down the drain?
Opaque cloud usage metrics leaving you confused?
Cloud Architecture Services
Continuously optimize and expand your Cloud based capabilities.
Hybrid Cloud Solutions
Balance flexibility with performance without sacrificing scalability.
The diverse needs of applications can be better met by a mix of environments. What should you consider?
Data Warehouse Solutions
Curate the Data that matters.
A Data Warehouse should only contain curated data that is core to keep your business running.
Data Lake Solutions
Stop the sprawl. Integrate the silos. Come together.
On the Cloud you are still responsible for user authentication and authorization, identity management, data encryption, and access control to protect data. Our proSkale Consultants can check for these issues and more:
Cloud misconfiguration:

When a user or admin unintentionally sets a security setting incorrectly and creates a hidden vulnerability.

Data Loss:

Regular Cloud back-ups can be a struggle because of the complexity of storage coupled with the pressure to cut costs. Portions of your data may not have a back-up.

Unmonitored APIs:

Cloud storage providers use many unique APIs – often not visible, making it difficult to monitor them.
Cloud costs are underestimated by an average of 23%. Moving to the Cloud often excludes the necessary monitoring and oversight. Cloud costs can quickly get out of hand without visibility on use and performance. Our Cloud Squadron solutions can:
Create a unified visualization with granular billing drill down
Track your cloud unit costs
Monitor your cloud costs in real time
Continuously optimize your infrastructure
Assess Readiness – Our solutions and expertise can quickly assess your readiness for new or expanded Cloud capabilities.
Map it out – Your journey includes:
Alignment with the business strategy
Preparation for transitioning and transforming to the cloud
Planning decentralized vs centralized resources
Defining service level agreements (SLAs) and key performance indicators (KPIs)
Following and meeting industry-specific compliance requirements
Design the Architecture – Our Cloud Squadron brings the experience and solutions to design a world class infrastructure. Don't do it alone.
It is very time-consuming and expensive to build Cloud migration expertise in house that you may only use once. Don't wait – SKALE UP!
proSkale's Cloud Squadron have the solutions to complete your migration successfully. We have an array of tools that:
Find and classify your assets
Identify what needs to be re-engineered
Test migrated application and data
Don't forget – Cloud migrations are also a great opportunity to expand automation.
Start simple and move on to more complex applications.
Remember – Integration with on-prem Legacy applications will always take longer than planned.
Security! Create a clear Cloud security model and policies before you migrate.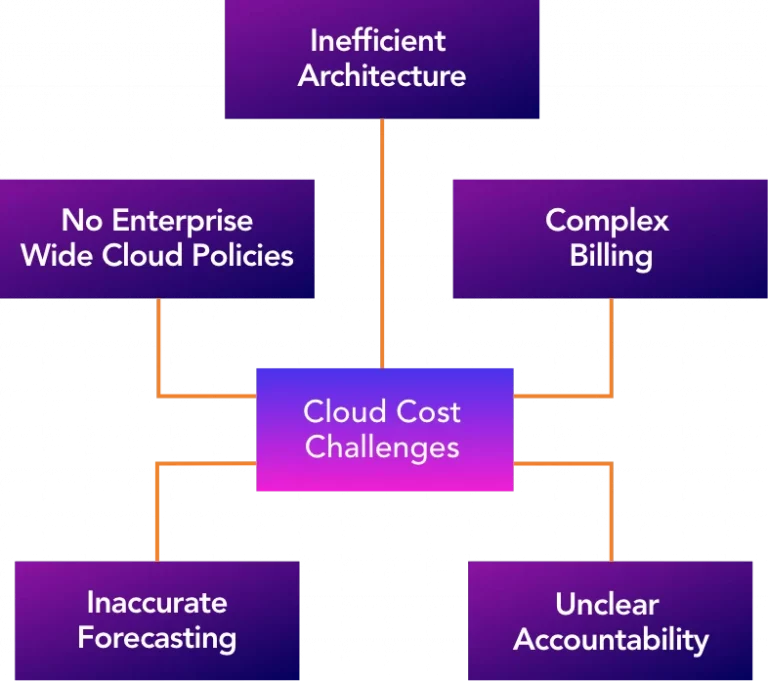 Bringing all Cloud costs across the enterprise under control is the top Cloud priority for 74% of all organizations. And with good reasons. The ease of using the Cloud can unintentionally drive up costs beyond your budget. The complexity of Cloud Architectures can make optimization challenging.
Cloud Management is much more than a technical exercise. It is a continuous activity to optimize operations, costs, and value generation.
Our Cloud Squadron will give you the visibility and advice you need. Optimization is not limited to managing cloud costs alone. If you are experiencing one or more Cloud cost challenges, our expert proSkalers are ready to deploy the solutions you need to optimize your Cloud and continuously maintain optimal operations.
Pros of on-premise
Single tenancy for compliance and regulatory needs

Highly secure data encryption 

You can customize your hardware based on your business needs 

You have complete visibility of your data and have control to its access
Cons of on-premise
Scaling the capacity up and down is highly inflexible

High up front investment and maintenance costs

Data backup and recovery solutions are highly complex to configure

Risk of unexpected and costly downtime due to prolonged incidents

Expensive end-to-end responsibility for all aspects of infrastructure provisioning, troubleshooting and managing data center power and cooling requirements
Pros of public cloud
Increased cost savings – The multi-tenant model shares costs for hardware, compute, network, and some applications.

Competitive edge – Cloud service providers innovate and add more business applications to their platforms – you gain these advances at virtually no additional cost or installation complexities.

Mobility – Your employees and customers can access their applications and data from anywhere.

Data Warehouse and Data Lake capabilities – Public Cloud service providers have invested heavily in innovating and providing cutting-edge Data Warehouse and Data Lake solutions on the Cloud.
Cons of public cloud
Outages – In the last 2 years there have been multiple outages impacting businesses for a prolonged time.

Dependence on robust internet connectivity to access the cloud environment

When it comes to moving to a public cloud, there is a security risk to your organization's data. Your mission-critical data is stored on third-party resources, and you should conduct a thorough security audit before deciding on the public cloud.
Pros of multi-cloud
Vendor lock-in – Multi-cloud avoids vendor lock-in. You gain more flexibility and agility to manage your enterprise IT infrastructure.

By leveraging multiple public cloud offerings, you can select the best-of-breed technologies offered by these providers. This also gives you the flexibility to quickly change to a new technology in the industry.

You can increase your infrastructure performance by using high speed connectivity links between these multiple providers. 

If your primary service provider's data center experiences a major outage, your company can improve its resilience and business continuity by switching to a backup cloud provider.

Strict data handling requirements set-out by some regulations can be met by architecting your IT landscape across multiple service providers.
Cons of multi-cloud
The more distributed your environment is, the more management complexities you invite. With multiple service providers you will need a diverse IT team to manage all these vendors

Multiple service providers increases vulnerability and data risks. You will need a more robust, multi-layered security approach to protect yourself from these threats.

Dealing with multiple vendors means expertise on the team to manage multiple cloud environments, software development and delivery, data governance, and compliance.
All your Corporate reporting and dashboards should be using the Data Warehouse as their source of data, especially if they are related to performance or financial incentives. If your employees' performance is being measured on spreadsheets and not from data in the Data Warehouse – no one will care what is in the Data Warehouse.
Almost half of companies report their data management and warehouse processes were being done manually, consuming valuable time, resources, and money. If loading the data is slow, difficult and delayed – no one will use the Data Warehouse. SKALE UP and automate these processes.
A Data Warehouse is also not a dumping ground. Nearly half (48%) of the data migrated into Data Warehouses requires cleaning before it could be useful. This is more than four hours of time lost per knowledge worker each week to work on missing data, duplicate data, or data that needed reformatting. SKALE UP – a robust Data Governance program will quickly and efficiently curate data for the Data Warehouse.
The concept of Data Lakes emerged in response to what was seen as the shortcomings of Data Warehouses such as:
Difficulty exploiting and

analyzing

unstructured data
Lack of real-time data ingestion and the lag between data extraction from sources
Challenges in the environment to enable an investigative 'sandbox' in order to discover correlations between the heterogeneous, raw data
Comparing Data Lake and Data Warehouse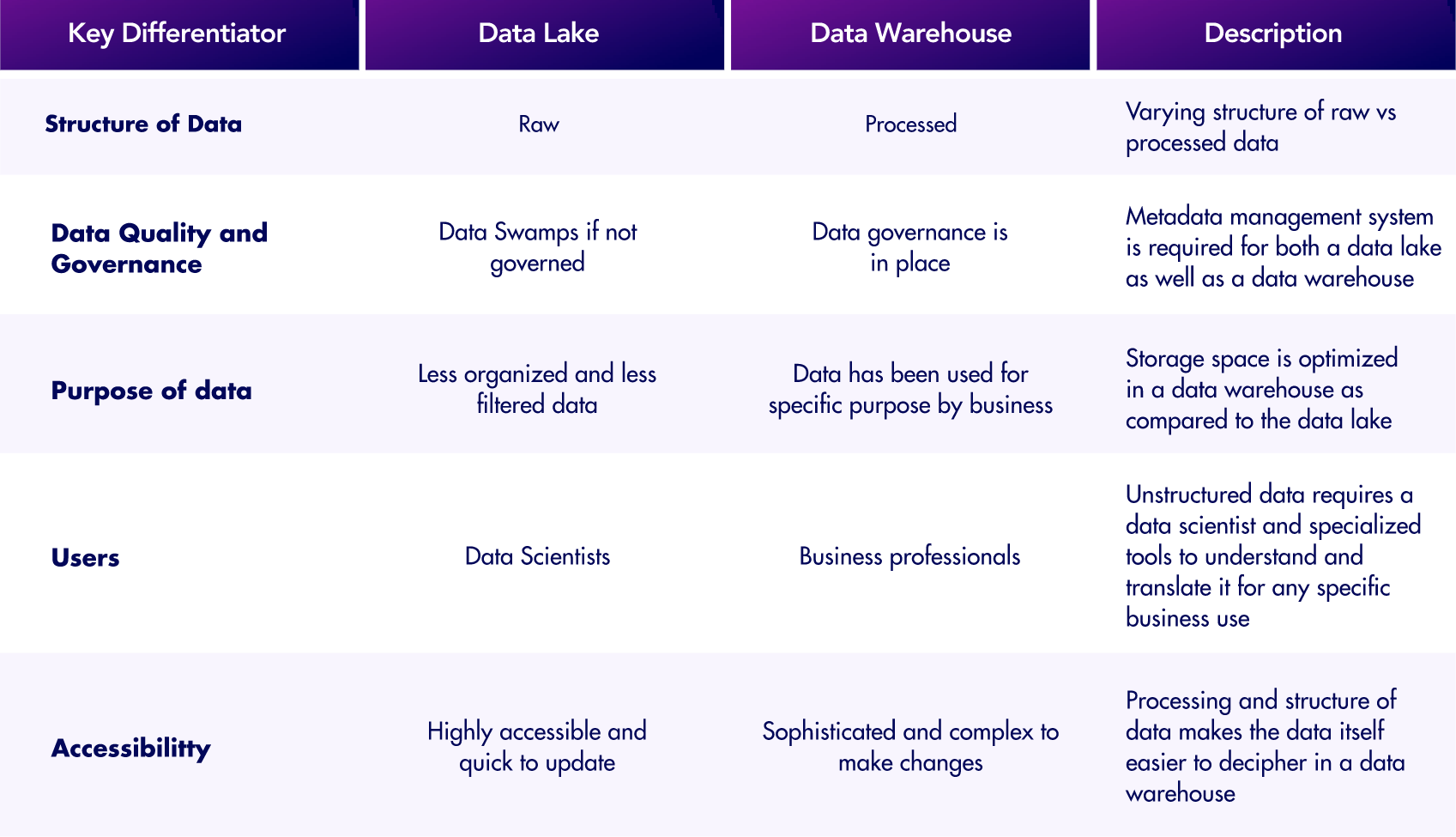 Raw data is loaded into the Data Lake without transformation, unstructured and structured data can be experimented upon by Data Scientists to find new insights.
The next evolution is the Data Lakehouse – combining the best of the Data Warehouse and Data Lake. Properly structured Lakehouse data is the source for official KPI's, reports and dashboards for the entire Enterprise.
proSkalers can rapidly transform your Data Warehouse and Data Lake to a Data Lakehouse to scale your reporting and Data Science capabilities. Reduce the drain on resources by automating Data Pipelines, Data Preparation and corporate reporting.

Average are under-budgeting for Cloud
of Cloud experts said integration of legacy systems is their biggest challenge in multi-cloud.
of Cloud migration projects took more time than predicted and 55% went beyond their budgets.
of Companies said talent shortages was a serious challenge.
You're only 2 weeks away from a completely tailored baseline infrastructure, one that empowers you to scale, not creates more dependencies.
Many organizations are moving their on-prem IT infrastructure and functions to Cloud as part of their IT strategy. There are several reasons for moving to Cloud: reduced cost, operationalization of fixed cost, faster time-to-market, flexibility, scalability, robust business continuity, increased security, controls and governance and availability of variety of software services for Infrastructure as Service (IaaS), Platform as Service (PaaS) and Software as Service (SaaS).
Microsoft has established itself as a dependable business partner and its products are already being used in a large number of on-prem IT environments. Some of the most popular Microsoft products include Active Directory, SQL Server, SharePoint, and Office products, such as MS Work, Excel, PowerPoint, Outlook, PowerBI, etc.
A Microsoft Azure environment meshes seamlessly with other Microsoft products that are already in use on-premises, so migration of these products and services to Azure is much easier than creating and using similar types of new products.
Many Microsoft products already integrate extremely well with several popular SaaS (Software as a Service) services like ServiceNow, WorkDay, Salesforce, Adobe, etc., and migration to Azure carries the integration layer with little change. Moving to the Azure environment requires only small configuration changes for these products due to change in IP addresses, port numbers etc. Since Azure Active Directory is similar to the existing on-prem Active Directory, the user authentication and authorization process remain more-or-less the same, reducing the need to retrain staff.
Microsoft has a large partner network on Azure; these partners provide Azure-based digital products in almost all computing areas. If a product or service you need is not available in Azure, it's likely available through a Microsoft partner network in Azure Marketplace.
A Modern Data Platform on Azure provides one single view of enterprise data by providing centralized storage in a Data Lake, several automated and powerful tools such as Azure Data Factory (ADF), Spark-based Databricks environment for transformation, Synapse analytics data warehouse, Azure Event Hub, Azure Stream Analytics, Azure Analytics Services, containers, Kubernetes services, integration of Github and almost all open source Apache data products. The Modern Data Platform uses Gamma architecture to support both batch and stream processing and consumptions. The Azure Cosmos DB provides capability for storing NoSQL data for consumption by APIs in real time.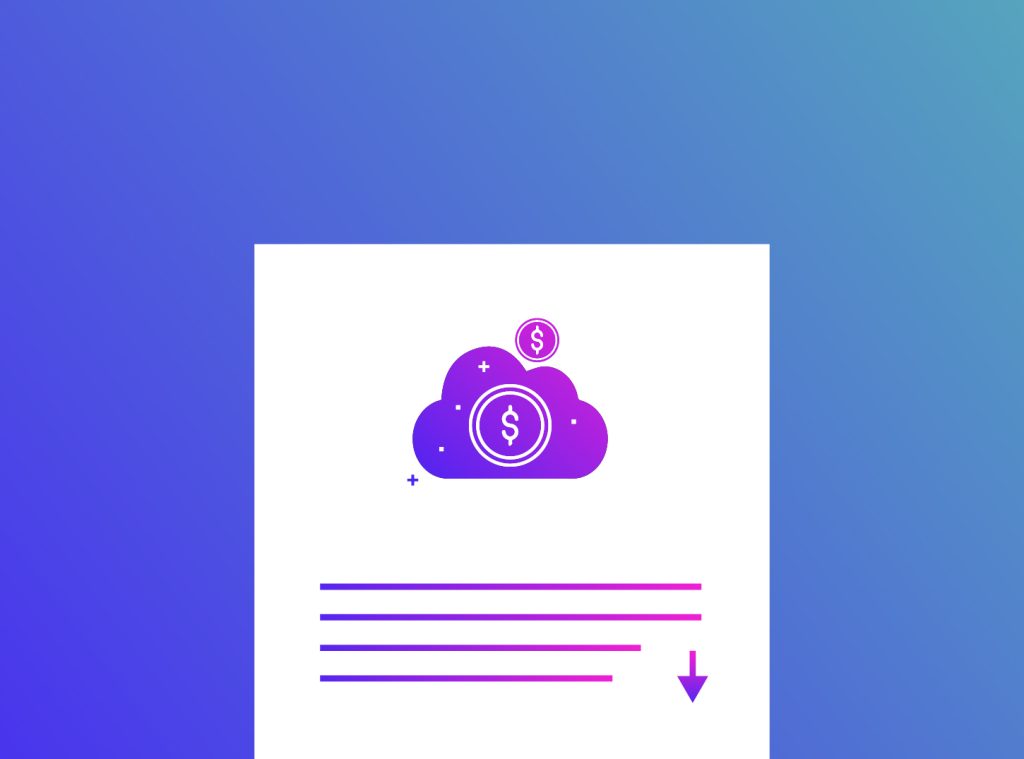 Our client was in midst of a cloud trial in Azure and approached proSkale to…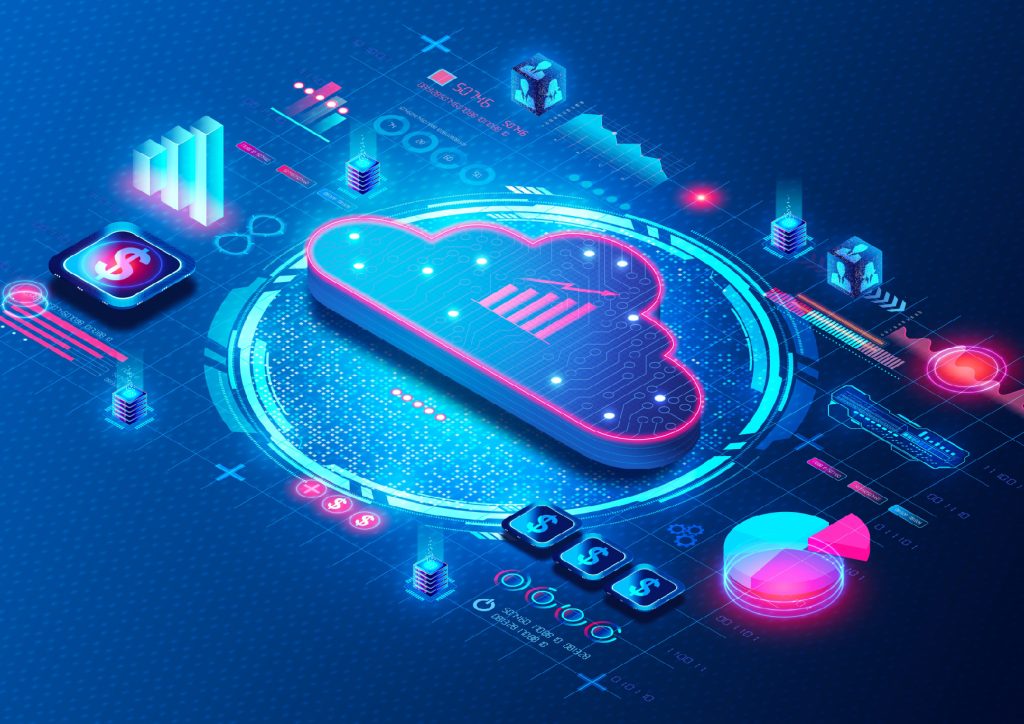 In the digital era, the cloud has become the backbone of enterprise IT infrastructure. However,…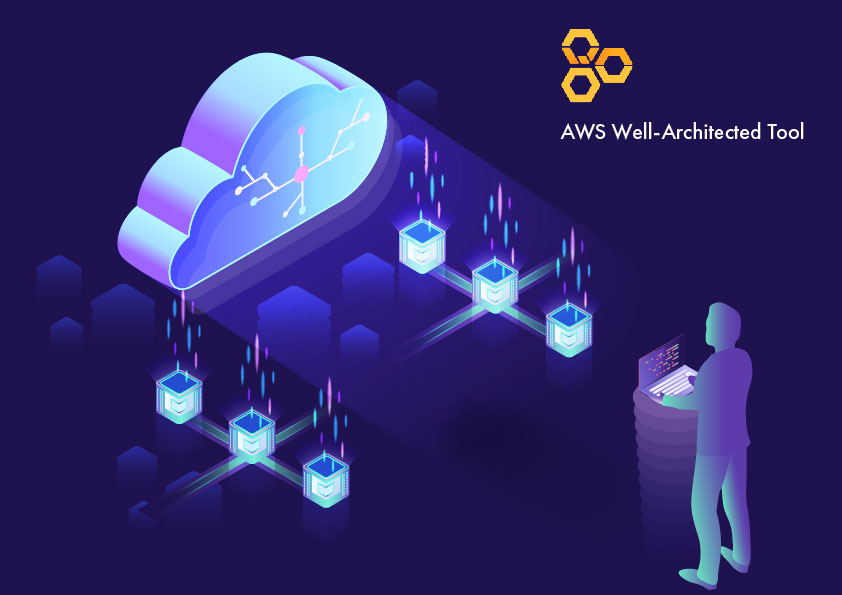 The AWS Well-Architected Framework is a strategic guidance tool for building and operating secure, efficient,…
Frequently Asked Questions about Cloud